Taking the first step to reach out about counseling is sometimes anxiety provoking and sometimes exciting, or a combination of the two. If you feel ready to take the first step, reach out to me by email or through the contact form below. You can learn more about what first appointments are like here. You can also learn more about my counseling practice Joshua Tree Tucson
Location
I offer in-person therapy appointments at Joshua Tree Tucson located at 7522 N La Cholla Blvd, Tucson, AZ 85741, which is on the east side of La Cholla between Ina and Magee (across the street from the Foothills Mall).
Directions
Turn at the Foothills mall light into La Cholla Corporate Center, make a right, then a left after the dumpster. The building will then be on your right. Please part in front of the building as the covered parking spots are reserved.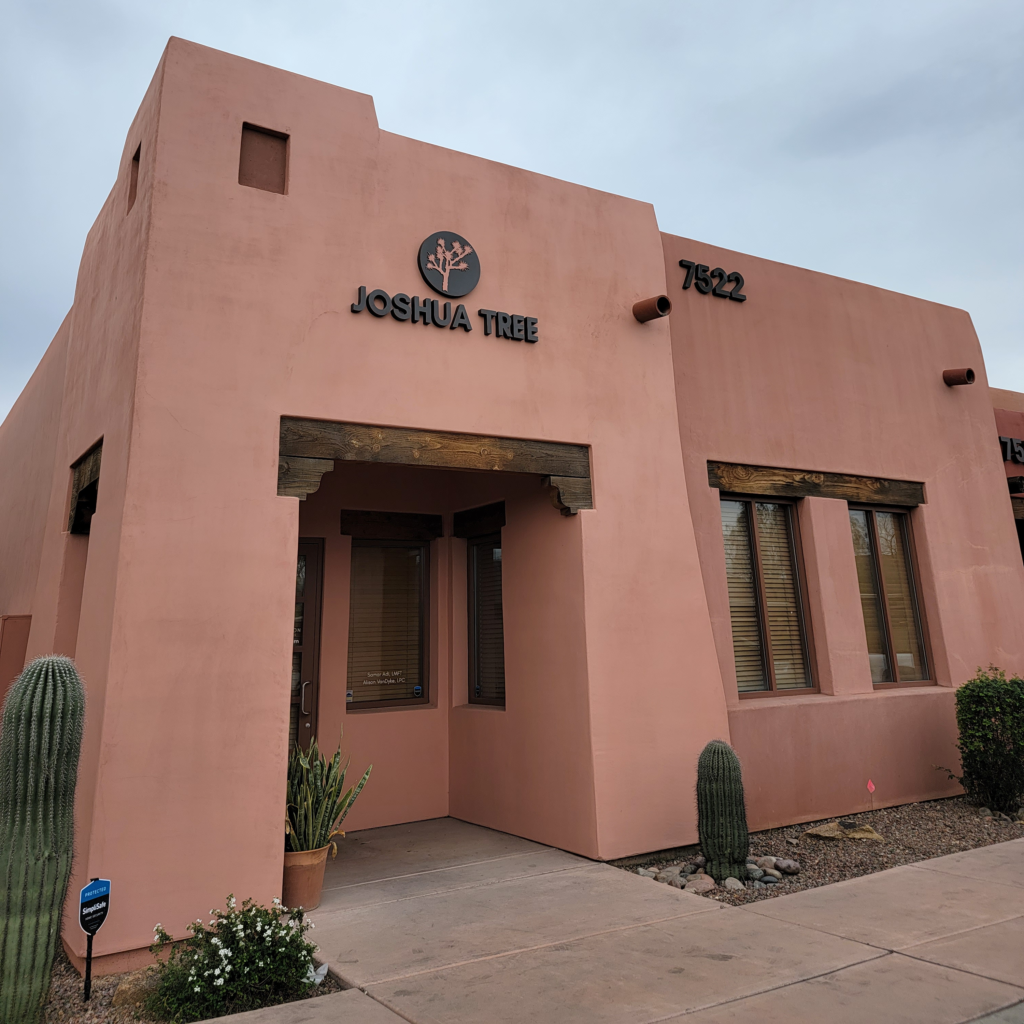 Office Setting
The Joshua Tree office is like nothings you've likely experienced before. It was designed with you in mind. Comfortable furniture, low lighting, soft piano music and essential oils being diffused; windows everywhere with natural light, coffee, tea, and snacks in the entry. Someone described the office by saying, "it's like a hug." Another person said it gently prepares your body for trauma therapy by helping you to regulate before your session. 
Join My Waitlist
Please note that I only work with adults age 25+.